The Trouble with Junior Cont.
Posted on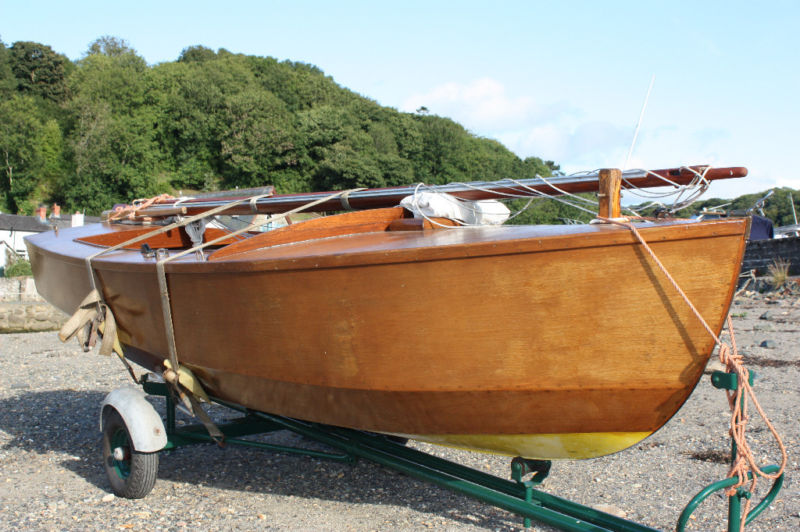 We are still working on the very long and time consuming job of taking out all the old screws from our 1954 designed Yachting monthly junior.
But in the mean time we are going about the job of removing the old varnish and strengthening the old ply wood.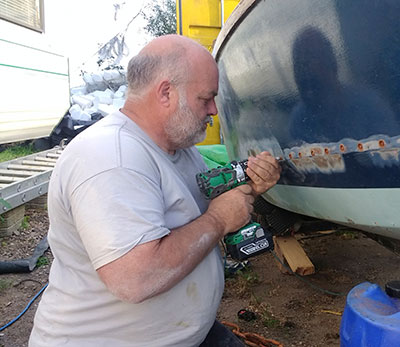 I do not like to use chemical strippers, as they tend to remove the oils in the wood and some of the older glues as well. So we are doing it with sand paper and hard work.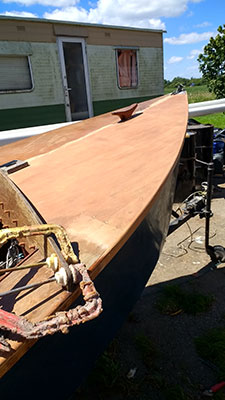 One of the things with removal is that people can go made, as it costs nothing to rip things apart and remove old paint etc.  However this can be the final nail in the coffin for much old boat. If you remove all that old paint and wood and do not immediately replace it you are opening up the soul of the boat to the worst that nature can throw at it. So my process is only touch what you can afford to do that old grease and paint will still give a bit of protection so leave it be until you are ready time wise as well as money put aside and ready to spend.
As we have stripped the old varnish we have treated these areas with stabilizing Epoxy. This is ultra ultra thin epoxy that soaks into the wood replacing the oils and sap that have been washed and dried out of the timber over the years, leaving a good strong base to continue with the strength replacement, which we do by the use of MAS low vis resin and hardener, at this time we are not so concerned about the finish but more with getting a good penetration and coverage to keep the water out and replace the strength to the timber.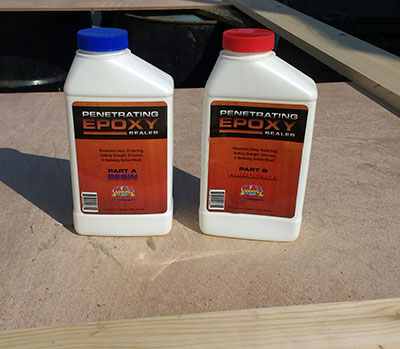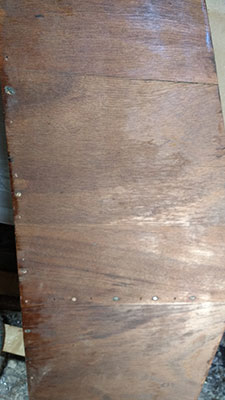 Floorboards with penetrating treatment
Side decks with one coat of low Vis on top of penetrating epoxy
Our next area will be the transom and of course we will still keep removing the old screws.
Something for the future the rig at the moment has seen better days. Now this boat is no round the marks flyer so we are looking at making the rig suitable for a gentleman's afternoon sail, or camping boat, I will keep you up dated.